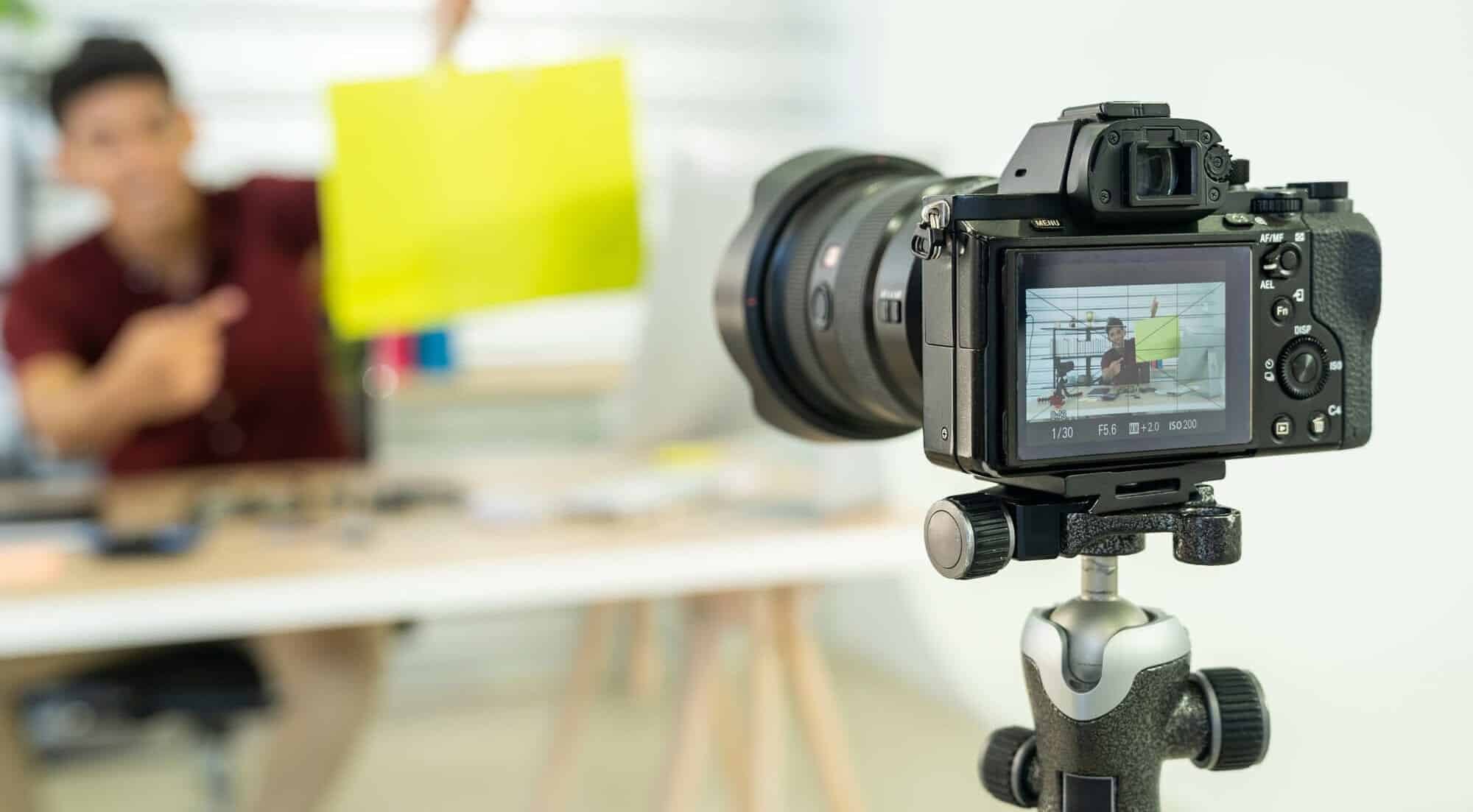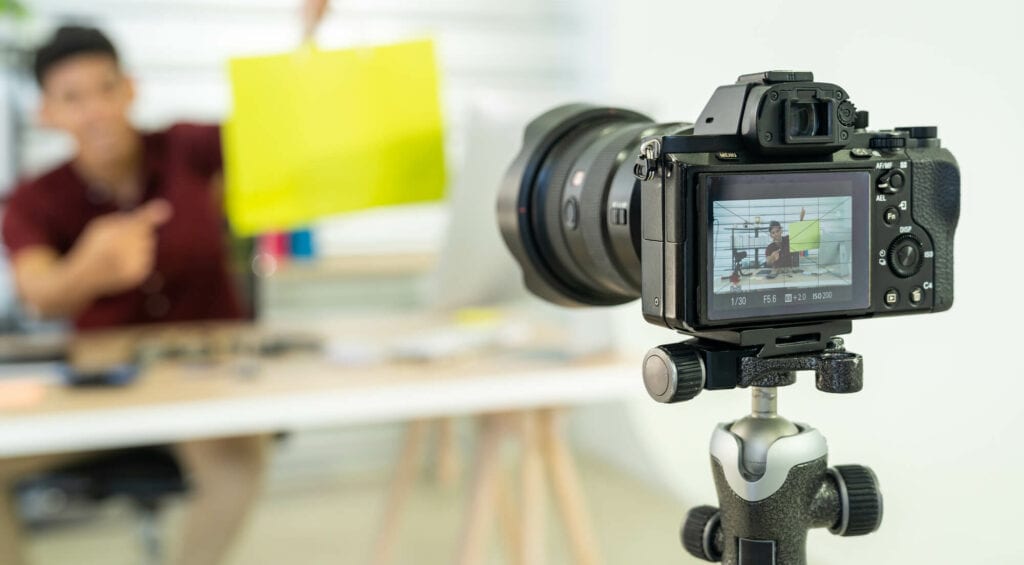 Video marketing has continued to gain traction in the digital marketing industry. Here at The Hunt Agency, we have various experienced professionals eager to help you in the content creation process. Finding video production experts will no longer be an issue. If you're ready to incorporate video content into your digital marketing strategy, we're here to match you with creatives who are perfect for your project needs.
Why Is Video Content Important in Digital Marketing?
There are a variety of digital marketing strategies businesses can use to drive traffic, build an online presence, and increase product or service sales. But what's so essential about incorporating video content into your marketing plan? Video content has proven to be an excellent marketing tool as it is an opportunity to engage potential customers in a captivating way rather than through simple written copy. If you're looking for a way to stand out from your competition and get the results you've been hoping for, video content is your answer.
Boost Conversions and Sales
Increase ROI
Build Client Trust
Improve Search Engine Ranking
Attract More Mobile Users
Encourage Social Shares
Explain Your Product or Service Easier
Engage Indifferent Consumers
Develop a Video Strategy
An essential component to making video content on a budget is establishing an organized and well-thought-out video strategy. Your video strategy will guide your whole process and, with the many moving parts in any video production, identifying the project flow is vital. This will help you ensure all tasks get completed simultaneously, and the correct individuals are involved. If you're unfamiliar with the video production process, seeking guidance from a freelance video director will be very helpful as these professionals are experienced in identifying the various creative approaches and will allow you to bring your vision to life in a creative manner. Below are a few critical elements that are included in an effective video strategy:
Available Budget
Ideal Social Media Audience
Overall Target Audience
Objectives for Sharing Videos on Social Media
Featured Products and/or Services
Frequency of Sharing Videos
Type of Video Creation Based on Objectives
Your video strategy will help you stay within your budget and ensure you maintain a consistent brand voice while communicating with your audience. The freelancer you end up working with will ensure you follow your video strategy guidelines and help you choose the best video format for your unique needs. Video formats vary from partly or completely animated and interview-style to still photos or video and newscast-style.
Choose an Effective Video Maker and Editor Tool
Whether you've chosen to create video content on your own or have hired a professional, choosing an effective video maker and editor tool can be extremely helpful in the process. If you're unaware of the correct steps to take after your video content is created, hiring a post-production specialist is recommended. These individuals have a range of skills, from video and image editing to formatting and compressing content that will help ensure your video content is looking top-notch for potential and existing customers. Many programs available today can help you create and edit your video content, such as providing a customizable template that you can rework to suit your brand and intended message. Likely, your professional will already have a video maker and editing tool that they enjoy using, but becoming familiar with what's available doesn't hurt in the event of needing a backup:
Sparkol
Adobe Premiere Pro
Adobe Flash Pro
Moviemaker/iMovie
PowerPoint
Animatron Studio
Animaker
VideoHive
Wave.Video
Invest in Basic Quality Video Gear
Deciding to invest in quality video gear may be worthwhile, even if you choose to work with a professional videographer. This gives you the flexibility to create the content you want and ensure it's completed correctly. Videographers have experience working with a range of equipment, meaning they'll likely have their personal preference, but your equipment will be available for backup should something break or be faulty. Basic quality video gear is a long-term investment, from digital cameras and microphones to tripods and lighting kits.
If you're not prepared to invest in video gear, your smartphone is also equipped with the technology to take great videos for social media. Smartphones also allow individuals to create video content that is real, relatable, and down-to-earth for viewers. Many different platforms can be utilized to edit smartphone video content, but if you choose this direction, it's encouraged to do ample research on the programs available to find one compatible with your smartphone device.
Know Your Social Media Platforms
Did you know each social media platform comes with different guidelines for posting video content? This is an important detail that you must consider when creating your content as you don't want to spend time on a video that you can't use or have to edit substantially. It's recommended to familiarize yourself with what platforms are both popular in your industry and your company, as this will help you craft quality content suitable for each platform. It will also ensure that you're focusing on only the platforms that will best benefit you rather than all of them. In doing so, it's likely you will also get an idea of what your competition is doing and identify ways to create video content that is more noticeable than theirs. General video guidelines for popular platforms are as follows:
Facebook: 120 minutes
Instagram: 60 seconds
IGTV: 10 minutes; 60 minutes with a verified account
Twitter: 140 seconds
YouTube: 15 minutes unless more is granted
LinkedIn: 10 minutes
Pinterest: 15 minutes
Keep in mind; as digital marketing has continued to evolve, shorter content has been known to catch viewers' attention more quickly. The social media users of today have limited attention spans and patience, meaning engaging, short videos are much more effective. It's recommended to keep your message short and sweet, with the call to action easily identifiable, especially on social media platforms.
Commit to a Schedule
Similar to creating a detailed video strategy, organizing a schedule and committing to it will help move your video content creation along smoothly. Many don't realize how many moving parts exist in video production, and organization is vital. From sitting down and developing a content strategy to identifying what items need to be completed each day to create a quality video that will give you the results you've hoped for, each of these details are of high priority. If you're having trouble creating an effective schedule or are unsure of where to begin, seeking the guidance of a freelance video producer is worthwhile. Video producers have experience managing video production logistics and business operations, meaning you will have expert advice in many areas of your creative journey, from storyboarding and talent coaching to managing client revisions and even your budget. You already have the goal of creating valuable video content, so why not let someone else deal with the nitty-gritty?
Top-Quality Video Content Takes a Team
Hiring video production experts to help you in your video content creation process is highly recommended, as these individuals have experience in a variety of industries along with expert knowledge. By choosing The Hunt Agency, you will have access to pools of outstanding candidates and can either discover your creatives on your own or have us find them for you. Regardless of the length of video you want to create, top-quality video content takes time, commitment, and teamwork. We're here to do just that – partner you with qualified candidates that can help you optimize your digital marketing strategy with amazing video content.